"A shift from procedural playing to being playful occurs: people become part of play's unfolding. They are not consciously thinking about or planning anything that might transpire during it. They are embedded in the play and remain so despite obstacles that are encountered, either through physical challenge or competition, which could otherwise disrupt the play's unfolding."
Schlaudecker (2002)
A National Merit and Gould Foundation Scholar, Robert Schlaudecker graduated from Duke University with a double major in Mathematics and Russian. After beginning as a molecular biology researcher at Case Western Reserve University in the Cleveland VA Hospital, he began working as a neurobehavioral technician at the Lake Erie Institute of Rehabilitation implementing primary behavioral interventions with patients who had sustained traumatic brain injury (TBI). He subsequently received his MA in Existential-Phenomenological Psychology from Duquesne University before entering their Clinical Psychology doctoral program. As a graduate assistant, he taught undergraduate psychology courses and worked as a counselor at Duquesne's Counseling and Testing Center.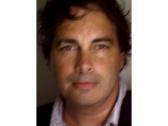 Robert Schlaudecker, Ph.D.
Upon completion of his comprehensive doctoral examinations, he was awarded a Fellowship with the Department of Psychology at Yale University's School of Medicine. After completing his fellowship, he was appointed Coordinator of Research with the Yale University School of Medicine Department of Psychophysiology under the direction of Nashaat Boutros, M.D.
The laboratory's primary investigations involved the identification and quantification of the psychophysiogical correlates of cognitive functioning with a primary focus on the amplitude and latency of p50's and p300's, and QEEG. The first of their studies was published in Biological Psychiatry, Vol. 43, No. 8. In 2002, he received the Ph.D. in Clinical Psychology. He founded RTS Consulting in 2005.
He is a member of the American Psychological Association (APA) and the American Psychiatric Electrophysiogical Association (APEA). He is listed on the National Registry of Neurofeedback Providers (NRNP) and the NCAA Health and Safety Approved Speakers List.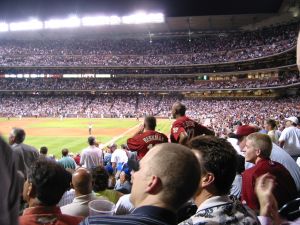 "The world of everyday play is familiar. Being in the zone first emerges as a distinct possibility of bodily being towards the world in the context of pleasurably anticipated and comfortably familiar athletic involvement. People embody an openness to the world of play. In a manner expressive of the willingly undertaken sedimented biographical project to ensure a fluidly skilled performance, they adopt a playful attitude and prepare to play. They assess their readiness to compete. Such self-assessment serves to redefine the specifics of what are understood as a person's capabilities as a player, expected role in play, and anticipated demonstration of skill. This is the project of normal, everyday play."

Schlaudecker (2002)